MURAL-SIZED PAINTING PROJECTS


TINYTOPIA
Part of a large mural in the Family Care Center lobby, Lexington, KY
This section is about 13 feet tall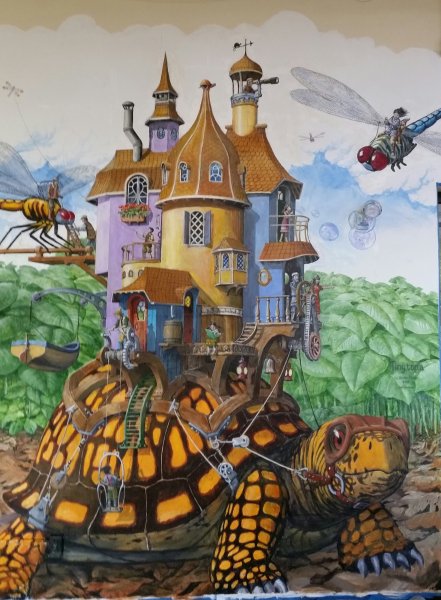 WOODFORD ISLE
Composite image of the 6 foot by 20 foot painting for the Versailles, Kentucky Kroger store
created on five 4 by 6 foot panels   2015





Click here for a high resolution view of the above image


WOODFORD ISLE, installed in the Kroger seating area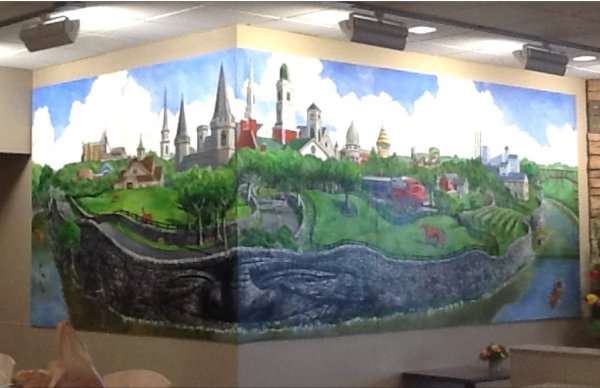 HEART OF KENTUCKY

Composite image of the 6 foot by 22 foot painting for Frankfort, Kentucky Kroger store
created on 6 panels   2016




HEART OF KENTUCKY, installed in the Kroger seating area, with Damon and a fun detail from the extreme right bottom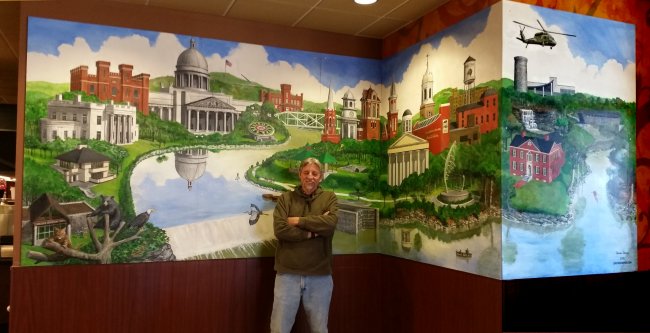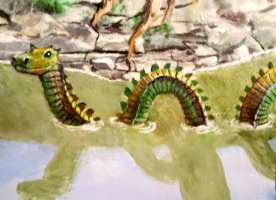 SOMERSET SUMMER

Composite image of the 6 foot by 28.5 foot painting for the Somerset, Kentucky Kroger store
created on 8 panels   2016





SOMERSET SUMMER in progress             Installed in the Kroger entryway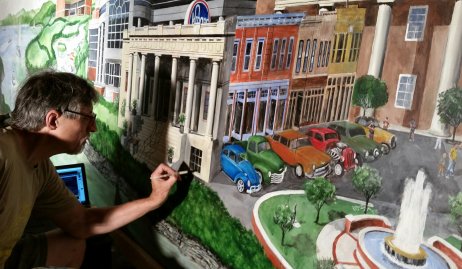 GOLDEN POND

Composite image of a 10 foot by 30 foot backdrop for a production of ON GOLDEN POND. The blue sky above and below is filtered light
on the wall 3 feet behind the cut-out painting of the shoreline and its reflection.





Since 2011 I paint large backdrops for an annual sand sculpture display in Jesolo, Italy.
Below are a few elements of the typically 750 to 1000+ square foot project.




SPEAK FRIEND AND ENTER

A storm shelter disguised as a Middle Earth Hobbit habitat





return to the home page
All images and content on this website © Copyright 2023 Damon Farmer and may not be used without permission